Audi R8 V10 Spyder Gallery
Audi R8 V10 Spyder Hire Tariff
Beautiful to behold, easy to live with, and exhilarating to drive. The Audi R8 V10 Spyder is the ultimate sports car. Rent our V10 Spyder for a truly unforgettable  driving experience that begins the second you start the ignition.
The first-generation Audi R8 Sport was so good that the Audi R8 v10 has a lot to live up to – and it does in every way. This is German engineering at its finest, an ambitious performance car with a refined, comfortable cabin plenty of luxury features.
Audi spared no expense creating this world-class supercar. The Audi R8 Spyder is definitely something to shout about. The R8 was developed in conjunction with Lamborghini's Huracan. Equaling its rivals – Porsche 911 Turbo and GT3, McLaren 570S and the 458 Spider from Ferrari in terms of performance.
Hire an Audi R8 for the day to get away from it all. Cruise the beautiful English countryside with your better-half or make an unforgettable entrance on your wedding day. For corporate events the Audi R8 rental will turn heads everywhere you go.
5.2-litre V10
Convertible
Suzuka Grey
Automatic
2 Seats
GPS
Bluetooth
Air Con
Seat Warmers
Aux Port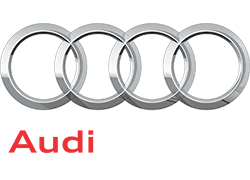 What's it like to drive the R8 V10 Spyder?
The quattro four-wheel drive and engine deliver strong performance and phenomenal handling. The 5.2-litre V10 offers a controllable driving experience that is thrilling and impressively powerful.
Considering its commanding engine, the sound is balanced and remarkably mild. Whether running in automatic mode or manually flicking the steering wheel-mounted paddles, the gear-changes are virtually unnoticeable.
The handling is magnificent as the car leans into turns efficiently, delivering a grip and traction that is content no matter what the speed, weather and road. At a push of a button you can close the top without stopping at a slow cruising speed of 30 mph.
Audi R8 Interior
Minimalism never felt so luxurious. The elegant and spacious cockpit sits two people in comfortable leather seats, embracing you during cornering  and long journeys. The beautifully sculpted sport seats and high-resolution gauge cluster takes centre stage in the R8.
The minimalistic interior has many high-tech gadgets and gizmos including a 12.3-inch central dashboard instrument cluster. Designed with a refreshingly simple layout digital gauge and sat-nav system. Wi-Fi hotspot, Apple CarPlay, Android Auto, and in-dash navigation are also all standard. 
Pack lightly as the boot space is a bit small due to the mid-engine placement, but once you get behind the wheel this really doesn't compromise your experience.
Hiring the Audi R8 is one of the most popular options for weekend self-drive hire and – it's hard not to see the appeal.