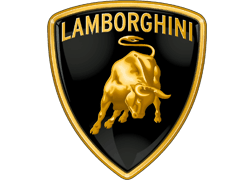 Make a bold statement with our Lamborghini Car Rentals
When you choose to hire a Lamborghini, you're making a bold statement. From the moment you hit that Start Button and fire up the engine you understand why Lamborghini as the Raging Bull as its badge.
Choose Your Drive - Gallardo or new Huracan?
Why Rent a Lamborghini From Bespokes?
Undeniably, the Lamborghini delivers on every level from raw power to dazzling visual impact. The Lambo oozes soul and you will feel most alive while driving one of the machines down the highway with the engine rumbling through your bones. It's a primitive experience.
The Italians know how to give their vehicles that extra notch of head turning intrigue. The Lamborghini marque is instantly recognisable by its sexy curves and throaty engine roar that delights drivers and onlookers alike.
Merging Italian flair with the legend of an ageless icon this is the most daring and dramatic choice for your next driving experience, for a day or a week – it's all you will talk about for a very long time and you will never quite be the same.
Lamborghini has consistently produced some of the greatest sports cars and supercars that have adorned the road. Both the Gallardo Spyder and Huracan Spyder are legendary beasts. Finished to Bespoke's special-order Blue Le Mans, we believe our Huracan to be the first and only for hire in the UK. For hardcore Lamborghini fans and supercar fans in alike, the Lamborghini Huracan Spyder is the most alive thing you will ever drive.
Revel in the playground of the rich and famous, hiring a Lamborghini now gives every driver the chance to fulfill their fantasy of taking to the road in one of the world's leading cars. You'll not only experience dropped jaws of awestruck onlookers – you'll get plenty of photo opportunities – well at least your ride will.
Most Lamborghini's sell in the region of six-figure sums. This could make owning a Lamborghini out of reach for many. But making your dream come true for a weekend is a must on your bucket list. You too can become one of the few to be seen in this high-end performance car – contact us today to discuss Lamborghini self drive hire and you too can live the Lambo Lifestyle.  
A Dream Driving Experience
If you are looking for a luxury supercar to hire that packs a punch and will get your heart racing with adrenaline, then renting a Lamborghini should be at the top of your list. Even though opening the throttle up on a straight highway sounds appealing the most fun will be had on gently curving uphill country roads, and makes an excellent daily driving car.
With all that power beneath you and low profile you are completely in sync the asphalt. With three driving modes, the electromagnetic steering is unquestionable. Strata mode is perfect for town driving, While Corsa mode gives you plenty of control, instant turn-in and feedback making it feel incredibly nimble.
Each remarkable vehicle encompasses the latest technology delivering both beauty and function.  From the seats to the steering wheel you will feel as though it were made to fit only you. Digital instrument cluster with different display options ensures your driving experience is nothing short of a dream.
Choosing the Gallardo or Huracan Spyder from Bespokes will top off any special occasion. Birthday? Thank-you? Anniversary? Make a grand entrance on your wedding day, with the top down in the Lamborghini Huracan Spyder, a perfect wedding car rental. Or perhaps… a 'just because' gift.
Few cars are as thrilling to drive as the Lamborghini Marques.
Brainchild and magnet, Ferruccio Lamborghini founded the brand in 1963. His aim was to produce a matching rival to the Ferrari. Mission complete. Lamborghini is now one of the leading luxury car brands in the world. Since its creation, the brand has designed cars that inspire and challenge the automotive sports industry.
The iconic raging bull that represents Lamborghini is synonymous with some of the best sports cars and supercars ever built. A badge that is instantly recognisable to prestige car enthusiasts.
The Lamborghini factory was built in Sant'Agata where the first V12 Lamborghini engine was built. The marques legacy all started with the massive hit of The Gran Turismo prototype 350 GTV. The birth of every Lamborghini takes place within the single factory of the giant's HQ in Sant'Agata Bolognese.
With only four model to choose from each year, wealthy clients across the globe snatch up an impressive 3,000 cars– and live the dream..