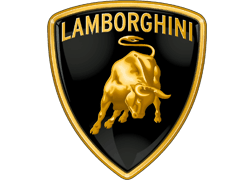 Make a bold statement this summer with our new Huracan Spyder
One of the world's leading manufacturers of luxury sports cars and supercars, Lamborghini has been a premier automotive marque for the past 50 years. Since its inception in 1963, the Italian brand has been a byword for prestige sports car motoring and has produced a range of effortlessly sexy and stylish road cars.
Choose from our Gallardo LP-560 or new Huracan
When you choose to hire a Lamborghini, you're making a bold statement. Few cars are as head turning and eye-catching as those produced by this iconic Italian firm. The Italians really know how to give their vehicles that extra touch of visual appeal, and the Lamborghini range boasts instantly recognisable curves and throaty engine noise to thrill drivers and onlookers alike.
The Lamborghini Gallardo LP560-4 Spyder is typical of the immense kerb appeal and intense driving experience that you get from this prestige manufacturer. Launched in 2008, the convertible boasts an extremely lightweight shell marrying Lamborghini's famous looks with a superlative 5.2 litre V10 engine capable of outputting an astonishing 562 bhp.
With a top speed in excess of 200 mph and a 0-60 mph acceleration time of just 3.4 seconds, this is a driver's dream car and sums up everything that the brand stands for – wonderful performance married with an astonishing visual impact, perfected over half a century.
Like their Italian cousins at Ferrari, Lamborghini know how to make premium, luxury sports cars perfect for that special occasion or short break. Once limited to the super-rich, Lamborghini hire now gives every driver the chance to fulfil their fantasy of taking to the road in one of the world's leading cars.