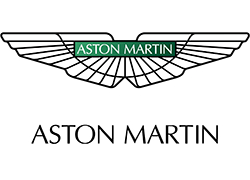 An iconic British brand that has exemplified luxury motoring for more than a century
Founded in 1913, the manufacturer produced models in various incarnations in the interwar years, before finding global appeal thanks to its grand touring models of the 1960s, typified by the iconic DB5 of James Bond fame.
Choose from our selection of classic and modern Aston Martins' for Hire
Whether its a classic grand tourer such as the DB6 of the late 1960s or the contemporary kerb appeal of the V8 vantage and the convertible DB9, Aston Martin is a marque that oozes refinement and the very best of high-end motoring.
Few cars can match the visual allure of both classic and modern Aston Martin vehicles, whose beautiful curves and striking lines will set any car enthusiast's heart racing.
Refined over a century of classic car manufacturer, the Aston Martin is a truly iconic British institution which shows no sign of losing its appeal.
The Aston Martin isn't merely a looker though, with wonderful performance and class-leading performance coming as standard across the range. Aston Martin hire doesn't only provide an iconic status symbol, it will give you a driving experience that's hard to beat. The DBS, for example, has a dynamic V12 engine which can output 510bhp and a top speed in excess of 190mph; it has graced more recent Bond movies, adding to its already impressive appeal.
With beautiful interior finishes and silky handling, the Aston Martin range offers a consummate ride experience and is perfectly suited to a few days of luxury motoring or to make that eye-catching statement on a big occasion.