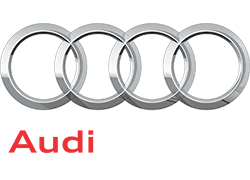 Exemplary German engineering that sets the pulse racing
Beautiful to behold, uncomplicated, and incredible to drive. Hire an Audi and experience sublime German engineering married with supercar performance. Minimalism never felt so luxurious.
Choose Our Suzuka Grey R8 V10 for Hire
Hire an Audi for the day and roll up in style a boutique hotel, corporate event or perhaps a magical entrance to your wedding reception.  With its V10 engine singing its sweet siren song you're sure to be the centre of attention.
Modern Audi sports cars fuse striking design and cutting-edge technology to create a formidable package. Breathtaking credentials and superb supercar performance ensure driving an Audi R8 is an experience to be treasured.
A Dream Driving Experience
Smooth-driving, incredible luxury, Audi cars are decked with advanced technology, refinement and performance. Audi exemplifies smooth lines and a stylish exterior. Savor the transcendent ride with the added eye-watering experience of top-down driving.
Audi's Quattro four-wheel drive delivers a stability which few competitors can match. The drive is immediately engaging and enigmatic.
Alongside BMW and Mercedes Benz, Audi is one of the biggest German manufacturers of luxury cars. It has carved out a predominant niche for itself, as an innovative brand which is at the forefront of automotive technology.
Audi boasts some of the best-selling ranges of luxury automobiles in the world, and with good reason. Stylish good looks, up-to-the-minute automotive technology and impressive power. When you rent an Audi, you are choosing a brand that's a serious heavyweight in the performance car industry.
An Audi R8 Spyder is the perfect prestige hire for those itching to explore their surroundings in comfort and style.
Need for Speed
There's a long rivalry between Mercedes and Audi that predates WWII. Back then, the competition was fixated on speed. Trying to overtake each other on the road and on the track whenever the chance presented itself.
Audi has always stayed true to their company motto: advancement through technology. Since the beginning of time and into the future Audi continues to push boundaries.
Firsts in Innovation
Audi has been the front runner in automotive innovation and holds a number of firsts. The Audi marque is not only recognised for their sophisticated design and style, but also for steadfastly implementing creative and innovative ideas.
In 1980 Audi first introduced the world to the Quattro range. The first saloons to have permanent four-wheel drive. Many manufacturers quickly jumped on the bandwagon when they saw the potential for creating cars with great performance and excellent handling.
It was the first German car that announced the left-hand drive. Being the first of its kind, it was a revolutionary accolade. This feature eventually became a standard in all cars from the 20's onwards.
Proud holder of numerous 5-star safety ratings, It should come as no surprise that Audi was the first company to conduct a legitimate crash test in 1938! Since then, crash testing has become a standard legal requirement for all car companies.
Vorsprung Durch Technik
No car embodies the brand essence of technology quite like an Audi. 'Vorsprung Durch Technik' are three immortal words that define the prestigious marque and make it one of the most honest and appealing luxury sports car rentals to drive.
Audi is the luxury branch of the Volkswagen Group, and its one of the most desired cars among the younger demographic seeking a relevant luxury brand.
BRIEF HISTORY
Founded in 1896, German automotive manufacturer Audi is respected for its relentless innovation, advanced engineering and commitment to progress. It is a luxury brand with a design philosophy that evokes excitement. Hire an Audi R8 today for a driving experience that is designed to thrill and impress.
Audi is one of Germany's oldest car manufacturers and its history dates back to 1899 when August Horch founded Horch & Cie in Cologne.
The origins of the company are complex. Audi has weathered several storms and the company continues to thrust forward thanks to its many innovations and continued high quality. Today, Audi continues to expand and compete against the top luxury car brands in the world.
Audi comes from the surname of the founder of the brand 'August Horch'. Meaning "listen" in German and "audi" in Latin. The four rings of the Audi badge represents the four car companies that banded together to create Audi's predecessor company – Audi, DKW, Horch and Wanderer.
Based in Germany the luxurious Audi Marque is famous for producing the highest quality luxury cars in the world.