McLaren 570S Spider Gallery
McLaren 570S Spider Hire Tariff
*Deposit £5,000, Excess £7,500   |   Extra Miles £7.00.
Described as a "no-compromise convertible", rent this McLaren and you'll be stepping into one of the most exciting road cars ever built. With a 3.8-litre twin turbo V8 engine capable of outputting 562 bhp the 570S is capable of accelerating to 60 mph in a staggering 3.1 seconds, this vehicle is the ultimate driving machine. Whether you want to handle a car with superior power and ride handling to almost any other, or just want to make a huge splash on a big occasion, the 570S Spider will deliver in spades. It can reach 204 mph and boasts almost limitless power to match any situation.
Designed to rival the latest supercars from Ferrari and Lamborghini, the McLaren 570S not only performs beautifully but is visually stunning, boasting sleek lines, a one piece lightweight carbon fibre shell to reduce weight, and an impressively appointed "driver zone", all designed to maximise the driving experience. This is truly a car to turn heads and make a statement.
With a top speed of 204 mph, superior ride handling and great safety features, the 570S provides an amazing experience both on the open road and city routes. It boasts an impressive amount of power at low revs, so there's no need to redline the car to achieve optimum performance. Should the opportunity arise, the car will cover a quarter mile in just over 10 seconds, and can reach 200 km/h in an astonishing 9 seconds.
Offering a world-leading driving experience and a thrill ride to beat the competition, driving a McLaren is a driver's dream come true. Why not hire one now and experience the magic for yourself?
An upgraded interior, stiffer suspension and a myriad of other improvements help keep the California T at the top of the 4 seater GT supercar offerings from rival marques.
3.8-litre
Convertible
Silver
Automatic
2 Seats
GPS
Bluetooth
Air Con
Aux Port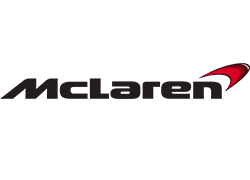 Alternative Supercars for Hire