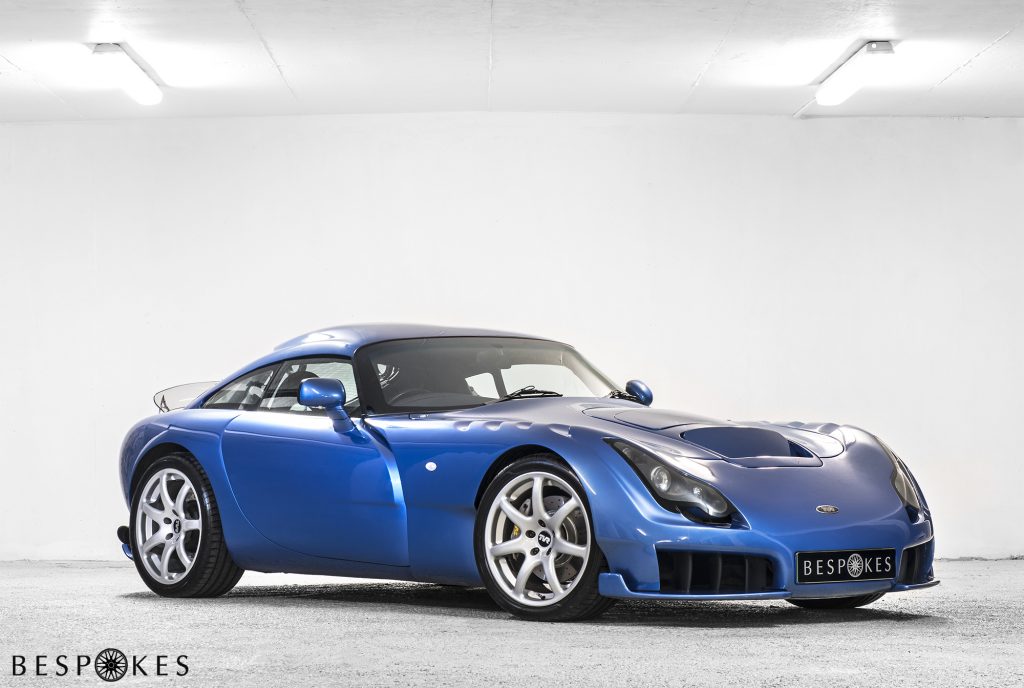 Boasting a top speed of 185 mph and a remarkable 0-60 time of just 3.7 seconds, the TVR Sagaris is a luxury sports coupe, ideal for the prestige car hire market. This sporty two door model is named after an ancient type of battle axe, and cuts through its competition accordingly. With TVR hire you're getting a quality British car that will turn heads on and off the road.
The Sagaris was launched in 2003, and has undergone various refinements in the ensuing decade. The car is designed to avoid rollovers, and deliberately avoids many of the conventional driver aids familiar in popular cars such as electronic stability control and traction control systems; the designers believe the TVR to be a true driver's car. The 4 litre TVR Speed Six engine outputs 380 bhp and an impressive amount of torque, and has been raced competitively in the British GT Cup, achieveing several wins.
The sleek exterior comprises glass reinforced plastic body panels for a low overall weight, and boasts impressive aerodynamics. On the road it scores heavily for its spectacular drive experience, and is a perfect fit for an adrenaline junkie seeking the ultimate thrill ride. If you're considering luxury car rental with a bit of an edge, the TVR Sagaris should feature at the top of your list.
4.0-litre
Coupe
Estoril Blue
Manual
2 Seats