Jaguar E-Type 4.2 Roadster Gallery
Jaguar E-Type 4.2 Roadster Hire Tariff
Jaguar E-Type 4.2 Roadster Hire
Classic car hire is defined by the iconic Jaguar 'E' Type 4.2 Series II Roadster. Produced from 1968-1971, this car is unarguably one of the greatest British sports cars ever produced and has graced the silver screen in numerous films. With its wraparound bumpers, open headlights and protruding bonnet, the E Type Jaguars are instantly recognisable and sexy. Prestige car rental gets little better than this.
A true Sixties icon, the E Type has great performance, courtesy of a throaty 4.2 litre engine and slick gear changes. With classic toggle switch design, and collapsible steering column, the car was built to conform to new safety guidelines, and remains a model of its type. Boasting a highly impressive top speed of 150 mph and a still-competitive 0-60 time of 7.0 seconds, the car has performance to rival a modern supercar, while adding visual appeal that is near-impossible to top.
Renting a Jaguar 'E' Type 4.2 Series II Roadster should be high on any driver's list of priorities; it remains one of the world's oustanding motor vehicles and can handle well in any environment. It is surprisingly comfortable for a car of its vintage, and the drive experience stacks up with most modern equivalents. Whatever your feelings on taking the E Type for a spin, disappointment won't be one of them!
An upgraded interior, stiffer suspension and a myriad of other improvements help keep the California T at the top of the 4 seater GT supercar offerings from rival marques.
4.2-litre
Convertible
Red
Manual
2 Seats
Aux Port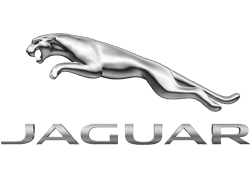 Alternative Classic Cars for Hire